"David Le – an absolute blimmin legend! What this man can do with a camera is something magical. Not only is he incredibly talented and captured our day perfectly, his calming nature and quick whit makes him someone you want around on your big day. The amount of comments we received the few days after the wedding about Dave was exactly how we felt – "He was a crack up", "he was so chilled", "he was like a ninja, you didn't know he was there" "he captured real moments".
Scotty and I were really worried about the "awkward" kissy photos. Dave made us laugh throughout, calming the nerves and capturing the real us. I am blown away by his work and am struggling to pick which piccies to put on my wall. The album is next level amazing.. I can't stop looking at it!!
Over the moon happy!" – Linzi Dunkerley – July 2017
"Finding that right person (husband/wife aside) to spend most of your wedding day with is no easy feat, it takes someone pretty awesome… if awesome what you're after, look no further. If you google, world's best wedding photographer, Dave's face would probably come up. He is everything you need on your big day, reliable, professional, creative, dedicated and best of all, hilarious! We are just thrilled with everything Dave did for us and that is backed up by the thousands of positive comments about him from our guests. Dave, we can't thank you enough!" – Kate Watson, June 2017
"I had followed David on Facebook for a while and even before we got engaged I knew he was the photographer for us – his aesthetic matched our style and a coffee catch up confirmed that his easy going personality matched our own.
On the day he fully exceeded all our expections with his calm, unobtrusive manner – he was able to capture the important moments with ninja like abilities as well as making us feel comfortable and relaxed. We really appreciated his sense of humour and running banter particularly during the bridal party photos.
We continue to receive compliments on our amazing photos as we proudly show them off and wouldn't hesitate to recommend David to anyone. Dave we can't thank you enough for the memories!" – Lara Maher, May 22nd 2017
"Dave did an absolutely amazing job of our wedding. We knew from friends that we had hired an A+ photographer but I still couldn't visualise how our day would look on film. I am over the moon with the photos and it's going to be so hard to choose which ones to put up in our house as there are so many amazing shots. On the day Dave was such a smooth operator. He did his job so professionally and efficiently but at the same time I'm pretty sure he's one of the most memorable people for the bridal party and guests – he really got into the spirit and was great and throwing banter back and forth with everyone. We loved having Dave as part of our day! I would very highly recommend Dave to any couples on the search for a wedding photographer." – Alycia Edmonds, May 2nd 2017
Where do I even start?! The amount of comments we received the day after the wedding about Dave was incredible, & no one had seen any photos yet!! "He was hilarious", "he was so chilled", "he was so calm", "he really set the relaxed tone of the day", "nothing was forced, posed or awkward!" and then the photos came in and that took the feedback to a whole other level "best wedding photo's ive ever seen", "The moments he captured were priceless", "They all look so natural & relaxed", "You all look like you are having such a great time" and they continue to come in thick & fast!
I was worried about my partner having to pose for photos as it definitely isn't his "thing" but he loved Dave! He said to me "He didn't even make us pose getting ready, or pretend we were doing anything, he is awesome." Dave caught some awesome moments between us which I didn't think was possible! Dave chilled me out right from the moment we booked him in, assuring me everything was all under control & that I had nothing to worry about. He was a constant calm presence on the day, and really added to the fun calm & relaxed feel of the whole day. The photos are incredible, he really captured the best most natural and authentic moments. I really couldn't recommend him enough! Thank you thank you for making our day so memorable!" – Nicole Roberts, April 25th 2017
"Dave is the coolest Photographer with the best personality. He captured all the raw emotions of the day as well as some beautiful staged photographs. His work tells a story of not only our wedding day, but who we are in our daily lives. Dave delivered more then we ever expected and we are truly grateful to him." – Elysia, March 6th, 2017
"When I saw David's photos of a friends wedding I knew I wanted him for our wedding and it was the best choice I made. He is fantastic and made my day! The whole process from start to finish has been professional, quick and fun. David made our wedding photos humorous and interacted so well with everyone. I lOVE how he included our soon to be baby in the photos and commentaries, this was such a special touch! So thank you Dave!! When it came to the wedding day, David was shot chill and efficient. He travelled back and forth between, venue, ceremony, boys getting ready and girls getting ready. A lot of work but he just came in with a smile and made us feel so at ease. He was reassuring during our photos too, even when we felt silly posing he just said stuff to make us laugh and feel relaxed. Our wedding photos are stunning! Not to mention crack up, David sees shots that show emotion, love and humour and this made our wedding album beyond perfect. If you are looking for a top notch photographer who has the best personality I would HIGHLY recommend David Le! Thanks so much David and thanks for making our day so memorable! – Emma Matthews, February 25th, 2017
"Dave was a pleasure to be around. We had so much fun getting our wedding photos taken with Dave behind the camera. The photos look beautiful and are thoughtfully placed in our wedding album. He was also a great help when I was in the early stages of wedding planning by recommending relevant services to me. This was welcomed support as I didn't live in the region at the time, or know anything about weddings (still don't, really)." – Briar Kozlowski, February 20th, 2017
" Thank you David for being part of our day. We loved your professional manner and fun personality. It meant a lot that you took fantastic photos without intruding on the day. We love the end product and would recommend you to anyone looking for a wedding photographer." – Claire, February 15th, 2017
"David was a pleasure to deal with. We were all comfortable with him right away and he knew how to get the best photos out of everyone. He even went above and beyond by filming and making an epic montage of some of our reception. All the photos and videos were just top notch which should reflect the passion you can clearly see that he has for the arts. I have already, and will continue to recommend him to anyone." – Fred Glover, December 14th 2017
"David was absolutely amazing, he captured the emotions of our wedding entirely. David worked longer than 12hrs on our wedding day and went above and beyond to make sure all of the photos were exceptional. His relaxed style and great sense of humour suited us perfectly and we highly recommend David as a photographer" – Rachael, December 10th 2016
"I met Dave at a good friends wedding. I was in the bridal party and he was the photographer. I was so impressed with his approach to photography and his ability to capture beautiful and precious moments that I knew when it was my turn to get married that I too would like to have Dave be a part of my special day.
During the wedding planning, Dave was awesome. He was always happy to answer our questions (about anything wedding related – not just photography) and while he was professional, he was relaxed and chilled out which suited Gareth and I perfectly!! Dave really made an effort during the engagement to get to know Gareth and I as well which we both really appreciated.
On the day, Dave was also awesome!! He went with the flow and didn't stress about anything. He made an effort to connect with our families and friends and because of this was able to capture some great moments. For example, when the party started, and everyone was having a great time on the dance floor, Dave too joined on the dancefloor! He didn't just stand there and look awkward while taking photos, he got involved and joined in with everyone! We both thought this was awesome!!
When we got the photos, on time might I add, Gareth and I were so pleased! They exceeded our expectations! We honestly could not have been happier. The day was captured beautifully and we will be forever grateful we choose Dave to be a part of the best of our lives!!" – Stacey Work, November 25th 2016
"A photographer is one of the most important things of the day, not something that is to be taken lightly. Dave was a pleasure to have in our special day. He was so easy to have around and just did what he does. He was funny and helped to settle nerves and get everyone in line for photos. I would recommend Dave to everyone and would not change having Dave as our photographer.
Our pictures are amazing and every moment is captured. Everything special to us is now saved. It's so good to look back and see all the details as well as great photos of us, friends and family!" – Rhys & Emily July 2, 2016
"David did an amazing job of our wedding. We had a rather large wedding party, and various locations that we wanted our photos at which made me feel a little worried for David – could he deal with this pressure? The answer is YES, he is a ninja in the making. I actually don't know how he moved around so quickly, and managed to get so many different angles and perspectives. I think he has a secret clone!
David has a calming and non-invasive nature, which is especially important on such an important and busy day. He made us feel at ease, comfortable and we trusted him to get the job done.
Thanks David, you rock, and yes we will recommend you to all future couples who are planning to get married. Cheers Ninja," – Mr and Mrs Moss, June 17, 2016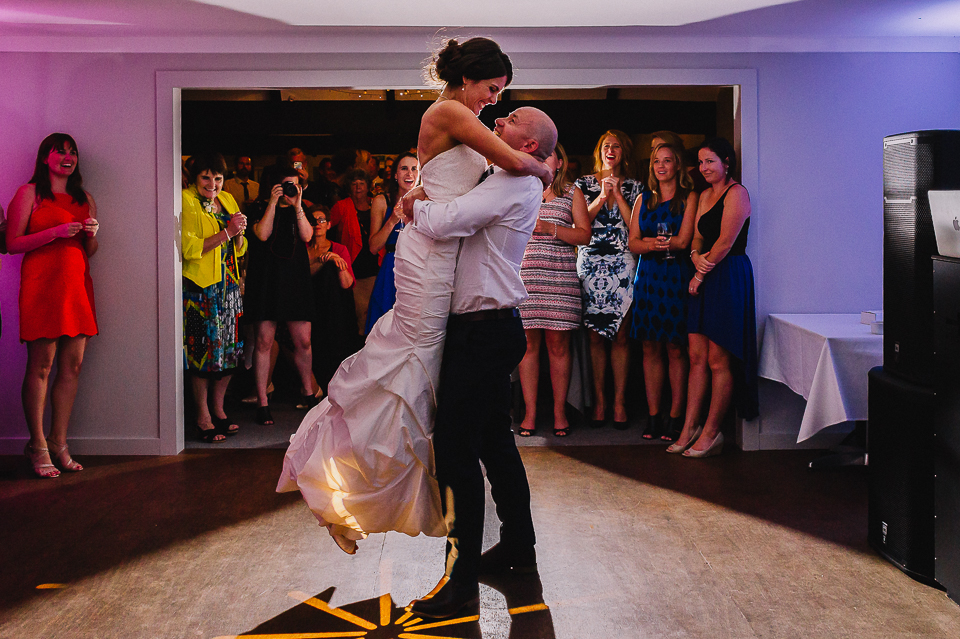 I was a little anxious about picking a photographer as like most couples, not only were the photos of our wedding incredibly important to us, but we knew our photographer would play a major part in our big day.

Through a friend we discovered David and immediately fell in love with his work, and style of photography. Then when we met him in person something just automatically clicked and we knew we had to have him capture our Wedding.

Right from the moment that we met David we shared so many laughs with him, and his personality and sense of humour really added to our wedding day – it's a feeling and sentiment that was shared by all of our family and friends, who continue to tell us how great he was.

David made such an amazing effort to capture every element of 'our' story, even criss-crossing across town several times to be in two places at once – and despite this, nothing ever felt rushed or stressful.

He is the ultimate professional, and despite having our wedding amongst the busiest time of the season, David was in touch constantly and responded immediately to my never ending list of questions.

He is such a great communicator, completely relaxed yet across every aspect of the day, with an amazing eye for magic details and an ability to truly capture the 'real' feelings and emotion of a moment in time. What I loved the most when we saw our photos for the first time was that it was truly 'us' that David had captured, nothing felt or looked staged, the way he worked with us ensured we were able to completely be ourselves around him.

I couldn't recommend David more highly, or thank him more sincerely for the beautiful memories he has given us, he was the perfect accompaniment to our perfect day.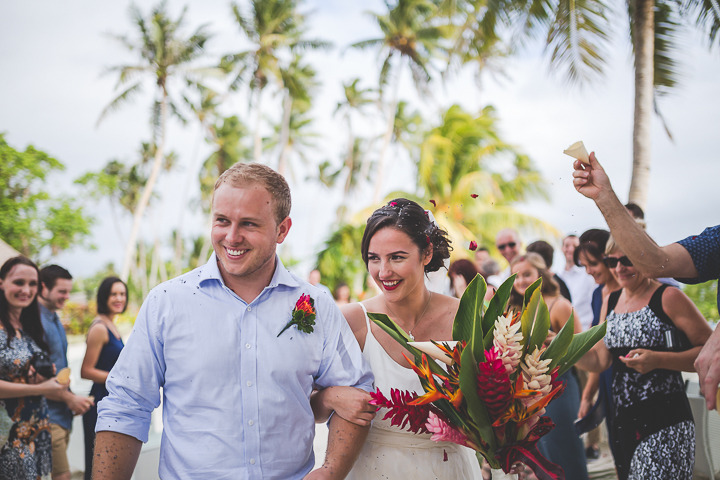 Stalking a friends wedding photos on Facebook I fell in love with the style and story telling of their photos. I stalked further and discovered David Le was their photographer and I got in touch immediately. I knew he was the person who would best capture our wedding in an honest and beautiful way. David had great communication skills and helped work with our budget and timeframes. He listened to what we wanted, what our concerns were and got to know us. As stressful as wedding planing can be, David made the process very easy.

We had a destination wedding in Samoa so it was important to us that our photographer was a cool person. David was incredible. He hung out with our crazy friends and family, shared in our memories and made us all feel comfortable. Our guests still talk about how great David is and what an amazing photographer he is.

On the day my husband and I were a bit nervous about taking romantic photos or kissing in front of a camera but David gave us plenty of tips and made us feel so at ease that we didn't even notice he was there. It was a beautiful day and David captured everything. From us girls eating pizza for breakie to the evenings antics.
David also understands that waiting 4-6 weeks for your photos is really hard! So he sent us a few photos every now and then which was so fun to look at while on our honeymoon.

Honestly I cannot rave enough about David. His photography skills, design eye, awesome personality and professionalism just blew everyone away. His work speaks for itself too.
You will have so many photos that you want to print and frame that you won't have space left on your walls!

I still frequent his website to look at our wedding and new ones. I love his style and talent and love our photos. Best decision ever.
Dad, stop dancing, you're shaming me out boy!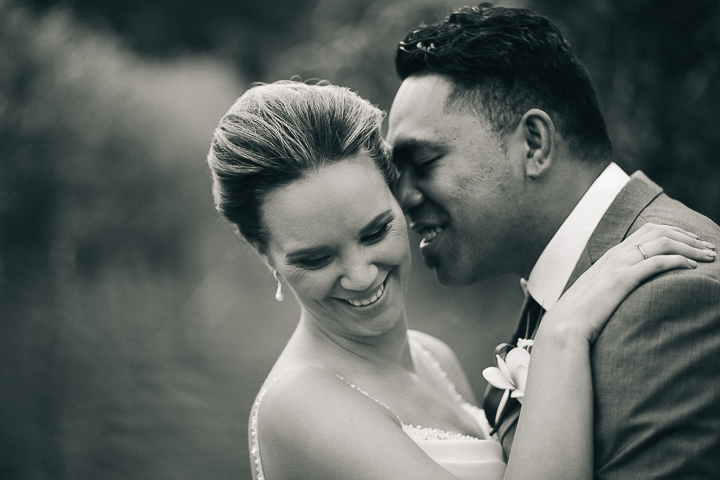 We saw Dave photograph a friends wedding and immediately (before we even saw the photos) wanted him. He was so chilled out and relate able. We chatted with him and knew he would be perfect. We particularly loved his documentary style and his ability to capture the unseen and little moments rather than the posed moments.
Nothing was a problem for Dave and he remembered little details we had told him such as wanting a particular photo and capturing our children on the day. He even scouted a location for our wedding party photos that we hadn't seen before but we completely trusted him and the photos are amazing! We really love how Dave captured people at our reception.
We would recommend Dave to anybody and everybody.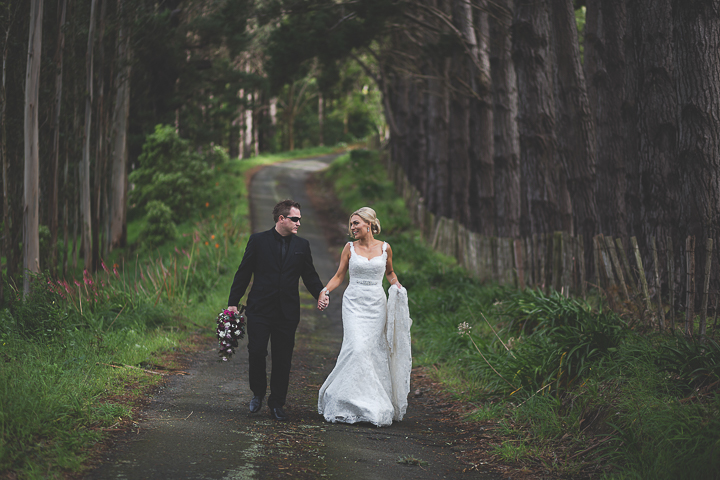 David you are by far the best photographer I have ever come across. We want to thank you so much for the amazing job you did on our wedding day. You made us feel so calm and at ease about the whole process and we knew we were in the best hands. The photos you have given us are far better than we ever imagined. They are so beautiful, a work of art, thank you. Not only is your work amazing but you are just a genuine down to earth guy who just makes everyone feel happy and at ease about everything. Our day was the best day of our lives and thanks to you we have the most beautiful photos and memories to cherish and keep forever. Thank you again and I will be highly recommending you to everyone I know!